Click on photos to see a larger view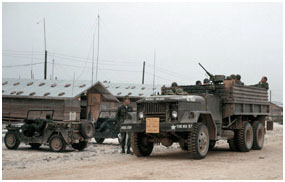 1. This is the mail truck that made daily runs between Chu Lai and our camp north of Chu Lai at Hill 63 (LZ Baldy). (Chu Lai, February 1968)
John Barden (1-68 to 1-69 HHC) supplied me with some interesting information about the history of this truck -
In April or May of 1968 it was blown up by a command-detonated mine on its way to Company D at Tam Ky. The truck flipped over, and it was totaled. No one was hurt badly. We built up a new one with ½ inch steel in the bed, sand bags and mounted the 50-caliber machine on it. It did not last a month. The frame broke from the overloaded armor plating. We removed the steel and sent it to support maintenance. The brass was worried because of the unauthorized modifications. It belonged to S-4 as I remember.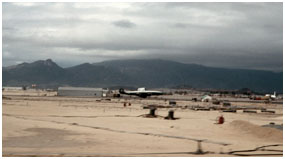 2. The airfield at Chu Lai. (Chu Lai, February 1968)
The following information was sent to me by Terry Hall (December 2010)-
The photo of Chu Lai airbase titled "Spy Planes" are of Navy Sqdn VW-1, EC121 Super Connies parked in front of the building at the north end of runway at Chu Lai.   The building behind the planes housed both VW-1 and NASU (Navy Air Support Unit).   I was with NASU station there from Feb. 1968 to Oct. 1969.
More info on VW-1 Can be found at their website:
http://vw1assoc.tripod.com/nasu_vw1_68_70.html
If you look at the website there are some photos I submitted listed under "NASU Chu Lai"..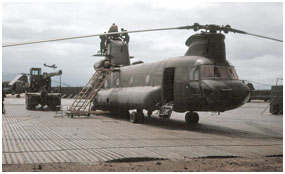 3. More of the airfield at Chu Lai. (Chu Lai, February 1968)
4. The beach at Chu Lai. (Chu Lai, February 1968)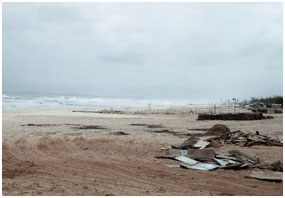 5. The beach at Chu Lai. (Chu Lai, February 1968)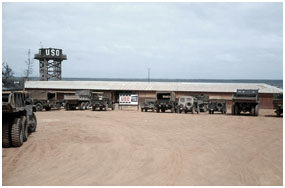 6. The USO Club at Chu Lai. (Chu Lai, February 1968)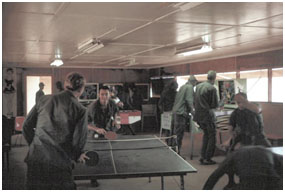 7. Inside the USO Club at Chu Lai. That is Julius C Moody taking a wak at the ping pong ball. (Chu Lai, February 1968)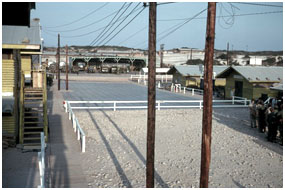 8. This barracks was at Cam Rhan Bay. This is where we stayed when we started our processing to leave Vietnam for home. (Cam Rhan Bay, February 1968)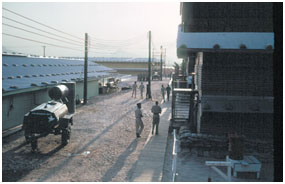 9. A view from the other side of the barracks above. This was the last photo I took in Vietnam. (Cam Rhan Bay, February 1968)